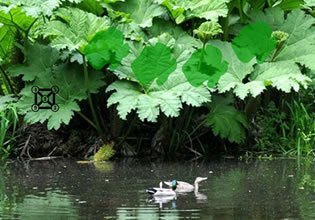 Escape From Plants Garden
Armando is in the Gunnera plants garden that day for he and his friends have a gift pass there and they are welcomed to roam around as long as they like. This place is like a forest of beautiful vegetation and Armando loves it. Maybe he'll bring his family here too sometime. At some point, Armando couldn't find his friends and he is now in an area where there are no people.
Escape players, Armando was not concerned of what is happening to him there in the garden initially, but it had gone too long and he still haven't gotten himself out of the area, and also there was still nobody in sight! He is very much worried but he must not panic there. Okay then, will you help Armando so he can find his friends or just get out of this particular area?
Escape From Plants Garden is a new point-and-click outdoors escape game developed by WoW Escape.
Other games by -
Walkthrough video for Escape From Plants Garden