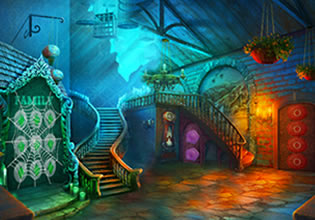 Majestic Bee Escape
Today, people are looking for this massive bee which doesn't look normal, it isn't for it is one of the spirits of the forest. It is graceful and beautiful to look at, but it went missing though and the first thing they noticed was the bee not playing with the children there anymore. That's most weird for the bee does this everyday even with the adults. People are now concerned and that's why Rommel who is a villager there decided to help to try and find this bee.
Escape players, there is a likely chance that the bee is in trouble for this is only the 2nd time it went missing and the first one was hundreds of years ago and they found the bee trapped. They of course rescued it immediately and now a similar thing might be happening here. Would you like to join Rommel on this search and potential rescue then?
Majestic Bee Escape is a brand new point-and-click animal rescue escape game released by Games 4 King.
Other games by -
Walkthrough video for Majestic Bee Escape