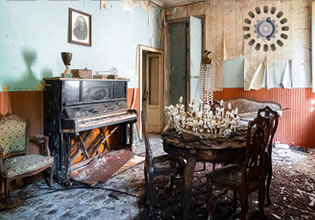 Escape From Abandoned Apartment
Cory is in the abandoned apartment which in the edge of the town, it doesn't really look like an apartment though, it was more of a mansion or something and he was told that the place is a bit haunted. Well that's why he is there during the day for not only it will become very scary during the night, but also dangerous. As he did this in the day, that doesn't mean the dangers will become no more though, and Cory is going to experience one of them.
Cory roamed around the rooms there and at first everything was good and calm, but everything changed though when he got trapped in there for the doors would not open! It could be the haunts that's doing this, in that case Cory needs to get out of there before this situation gets worst. Escape players, want to help Cory here so he can escape before things gets uncontrollable?
Escape From Abandoned Apartment is the newest point-and-click scary indoor escape game from Big Escape Games.
Other games by -
Walkthrough video for Escape From Abandoned Apartment