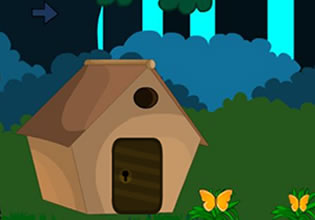 Deer Gate Escape
There is this very small patch of forest in this vast land which is being enclosed by a wall and a gate, this very gate is called the deer gate for to unlock it requires two deer gates which are already in place and nowadays, the gate is freely open. But that day when Cecile was there to spend some time in the area, she came across a problem when she was about to get out of there.
Cecile found the gate closed and both deer keys are not in their places anymore! That simply means she is trapped in there. Cecile has no clue where those keys are or who did this, but she is not going to be staying there and that's why she is trying her best to get herself out of the forest. Escape players, Cecile might need some extra help here for the deer gate is closed and missing its keys, will you be able to assist so that she can escape?
Deer Gate Escape is a new point-and-click wilderness escape game developed by Games 2 Live.
Other games by -
Walkthrough video for Deer Gate Escape