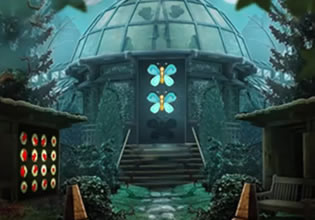 Playful Cow Escape
Things are becoming very weird in the settlement here and people are starting to get very uneasy. Things are getting missing one by one in the people's homes there and it's really an inconvenience. They fear it might get worst in anyway and that day, it might have. For your friend who was that playful cow in the place, have also gone missing!
You tried to find him then for he must not disappear and be one of those things that are never to be seen for anymore. Well thankfully he wasn't actually, for he was just trapped in one of the houses there. But still he needs help where he was, for he couldn't get himself out of the said house. Escape players, will you be able to get your cow friend free before he truly disappears?
Playful Cow Escape is a brand new point-and-click rescue escape game released by Games 4 King.
Other games by -
Walkthrough video for Playful Cow Escape