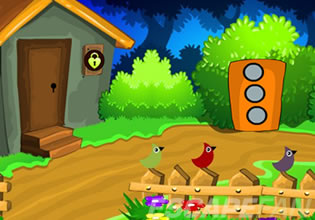 Garden Gate Escape
Something strange is happening in Deirdre's garden, for she could not open the door there. She didn't really lock the gate but it is strangely so now, guess she'll have to find the key to that thing so she can open it. And that's the actual problem though, for she doesn't really know where those keys of hers now but wherever it is, she just hopes that it's in a place easy to find.
Escape players, Deidre is going to have to search everywhere here for that key now, it could be in the garden somewhere or in the house. Will you be able to help here then so that Deidre can get out of her place through her garden?
Garden Gate Escape is a brand new point-and-click item retrieval outdoors escape game from Games 2 Live.
Other games by -
Walkthrough video for Garden Gate Escape