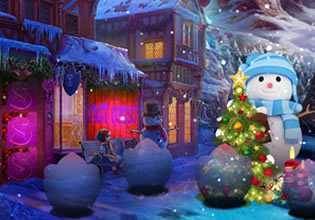 Christmas Fairy Escape
The Christmas fairy here for this village is in the form of a cute girl dressed in a red robe similar to Santa's. When she is spotted just roaming around the village, that means Christmas have finally come. Everyone is familiar with what this girl looks like, whenever they see her face they just respect the girl and greet her. But that day one of the villagers there found her inside a house and she is trapped!
The one who found the Christmas fairy was Chris and when he saw the Christmas fairy, he immediately saw the concern in her eyes. Chris is going to get her out of there, but he is going to need some help here in freeing her. So will you help Chris on this escape players for the success of this rescue?
Christmas Fairy Escape is another new point-and-click rescue escape game made by Games 4 King.
Other games by -
Walkthrough video for Christmas Fairy Escape