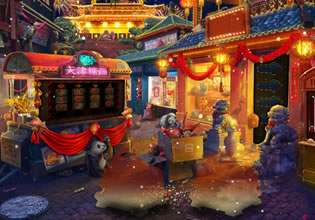 Christmas Penguin Escape (Games 4 King)
It's Christmas once again and the creatures of the occasion will now be visiting this village as they do every year. One of them was this cute and big penguin which was kind of like the Santa in the place here, for she delivers gifts to the children just like he does. People even thought that this penguin is a messenger from Santa himself and in place of him, this penguin does the job there of delivering gifts. But that day though something happened to her and she needs help!
Escape players, you are the first one to find the cute Christmas penguin and she is trapped in a house there! You have no idea what happened but right-now she clearly needs help and you are going to assist her now. Will you be able to free the Christmas penguin safely so she can roam around the place for Christmas?
Christmas Penguin Escape is a brand new point-and-click rescue escape game from Games 4 King.
Other games by -
Walkthrough video for Christmas Penguin Escape (Games 4 King)