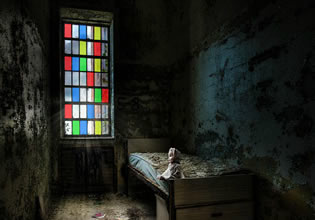 Abandoned Rooms
The escape rooms here has a medieval feel in it, people are saying it is easy to escape from there, well that might be true but if one makes a mistake there then it could go downhill from there.
Escape players, you have been chosen to take the challenge of this place here, or rather you chose your self to take this escape on. Will you be able to get things done and escape the place before everything there becomes dangerously difficult? Which is rumor has it is quite possible for some have experienced it.
Abandoned Rooms is the newest point-and-click eerie escape game from Selfdefiant.
Other games by -
Walkthrough video for Abandoned Rooms