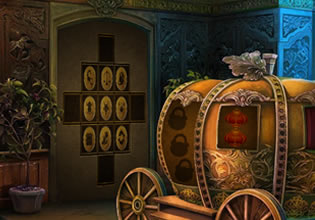 Yellow Bird Escape (Games 4 King)
There is this gold and yellow bird flying about in the village everyday and the people there loves how it is not scared and even plays around with the children! How bold is this creature, maybe it is not a normal thing? For come to think of it, there are really no other birds like it in the nearby forest. As folk living there, you just don't mind at all for the creature isn't really doing anything harmful to anybody or anything. But that day though you will have to rescue it, for it got into some trouble and now needs help!
Escape players, you first noticed the bird missing and did not arrive in the village like it used to, that's when you tried to find it and then you found it trapped in one of the unoccupied houses there! It's really a good thing you came to a decision to find this bird, for who knows how long that bird would stay trapped until somebody comes to rescue it. But now you are here, will you be able to get it out though?
Yellow Bird Escape is a brand new point-and-click animal rescue escape game from Games 4 King.
Other games by -
Walkthrough video for Yellow Bird Escape (Games 4 King)