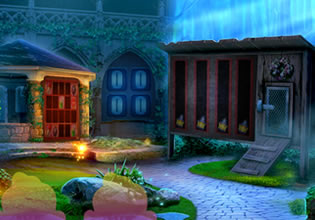 Playing Little Bird Escape
This playful red bird in the village is exactly what it's called, very playful and sometimes mischievous. That day though guess his playfulness got a little too much, for he got himself trapped in this house in the village here which was suppose to be forbidden to get involved with. Well, guess it really got involved with it.
As a person who knows this bird and was actually his friend, Jason is going to have to get him out for he needs the help. Escape players, Jason needs a little help here in rescuing his friend first though, for Jason can't really free his friend himself for he doesn't really get himself involved with the said house here, will you be able to help then so his bird friend can be freed?
Playing Little Bird Escape is the newest point-and-click rescue escape game created by Games 4 King.
Other games by -
Walkthrough video for Playing Little Bird Escape