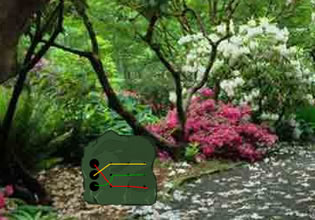 Wild Nature Garden Escape
Mark loves nature, that's why he comes to this land where nature is really blooming. This forest he comes to always is really something, for he suspected that the place has some sort of magic or whatever, still he goes there for this magic he thinks is working in the place doesn't harm him anyways. But that day though something happened and he is thinking about that now.
Mark got lost in the place and no matter how he tried to find his way out of there, he just can't and he even suspects that this is getting worst. Escape players, Mark needs help there now before this becomes unsolvable. Want to guide him out of the forest then and safely?
Wild Nature Garden Escape is a brand new point-and-click wilderness escape game from WoW Escape.
Other games by -
Walkthrough video for Wild Nature Garden Escape