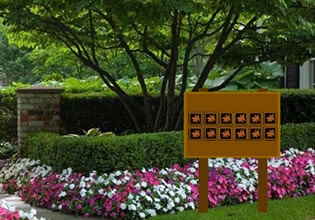 Nature Blush Garden Escape
Just ahead of the neighborhood houses, there is the area's park. One would think it's just a normal area but actually it is most certainly not, for the place which they call the blush garden is really lush and well created! Bridgette knows about this place but she had never been there before for she was always busy. But now that she has the time, she went there for the day.
Bridgette arrives in the area and for her it's like a really long breath of relief, that's because she finally felt relaxed and with nature, it's really apart from her daily life which was in and out from home and the office. Bridgette decided to spend more time in there, but little did she know she is going to spend even more there and those extra times wasn't actually wanted! Escape players, want to see what happened to Bridgette there and why she has spent even more time even though it wasn't in her plans anymore? Come and check this one out then with us and see if you can also help with the issue there with her. Expect this to not be easy now and be ready.
Nature Blush Garden Escape is a brand new point and click outdoors area escape game released by Games 2 Rule.
Other games by -
Walkthrough video for Nature Blush Garden Escape