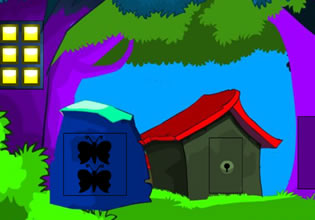 Weird Man Escape
Everybody knows this weird man who also lives in a simple house in the village here, but they know he doesn't harm anybody, he even helps-out at times. He is just a little not right in the head though that's all, that's why people looks after him. That day, somebody needs to help him again, for he got locked-out of the village but thankfully for him you were there escape players.
You need to find the key to this gate for it is the only thing that can open it without damaging it, and damaging it is not an option, for this gate protects everyone from everything. Will you be able to help find the key so you can let this man in?
Weird Man Escape is the newest point-and-click rescue escape game from 8B Games and Games 2 Mad.
Other games by -
Walkthrough video for Weird Man Escape