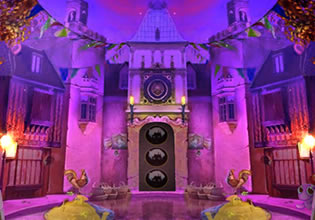 Unafraid Cat Escape
There is this hero cat in the village and this one is not like the normal cats around, for it is bipedal and wears clothing like the infamous puss-in-boots! Just like the infamous character, the village's hero cat is mischievous but the difference between the two was this one is a hero and the puss is partly a villain. That's why the villagers respect the cat for the things it does. But that day it is going to be the one who needs help though, and as the first person to ever find it in the said situation, Elias must help.
Elias found the hero cat trapped inside one of the structures there in the village! He doesn't know what happened but he can sense danger, all the more reason he needs to free the hero cat now for just in case something happens, it is very free to help him. Escape players, will you help Elias here with this situation then so this can be done quickly?
Unafraid Cat Escape is the newest point-and-click rescue escape game from Games 4 King.
Other games by -
Walkthrough video for Unafraid Cat Escape