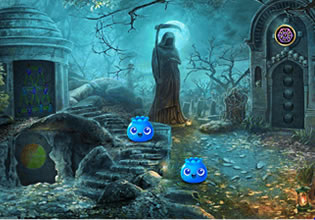 Cheerful Cat Escape
One cat in the town here looks very distinct, for it looks cheerful even though it doesn't mean to. As a resident there, Percy can see this cat everyday. But today though he never saw the feline which is kind of weird, but after a few hours Percy thought there might be something going-on here.
And so Percy decided to try and find this cat for he feels strongly that he needs to. Escape players, Percy is expecting to find the cat just playing with the other cats, but she could be in trouble somewhere and needs a rescue. Will you help Percy find the cat and if it ever needs a rescue will you help on that too?
Cheerful Cat Escape is another new point-and-click animal rescue escape game made by Games 4 King.
Other games by -
Walkthrough video for Cheerful Cat Escape