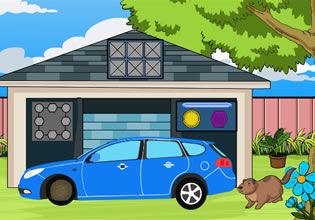 The Chilean Flamingo Escape
This Chilean flamingo which was suppose to be sent to the zoo where Rodney works, but it had been accidentally sent to his house and after then he didn't know what to do! The address typed might have been wrong and his address was dialed, good thing he knows how to take care of these things for he directly takes care of the animals where he works. Rodney must do some checks on the bird here first though before he brings it for there are not many of this type of flamingo for they are near threatened.
Escape players, the zoo is not only housing animals for show, but it is also doing conservation and rescue of threatened to endangered animals. As a first step, Rodney must release the bird from the cage to check for injuries and diseases before he sends it to the zoo. Will you help him find something then so he can open the cage?
The Chilean Flamingo Escape is the newest point-and-click animal escape game created by Games 2 Jolly.
Other games by -
Walkthrough video for The Chilean Flamingo Escape