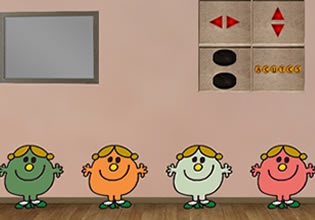 Smart Boy Escape (8b Games)
There was this really smart boy living in the neighborhood and one day, Francis had a tough question on his plate and that is why he decided to consult the boy of what will be his answer. Francis prepared his things and an argument for the boy but when he arrived at his house, Francis realized there was something different in the place, for it seems quiet even though he knows there is someone at home for their car is outside, and to top it off the front-door was even open. Francis called many times and slowly made his way inside, but then he finally realized the problem and that explained everything.
The boy was trapped inside his room mysteriously and he already has a plan to get himself out, luckily Francis arrived and so he didn't have to. Where was his parents anyways? Why was he alone and locked in his room? The boy couldn't understand either but he do knows now that Francis was going to help him out. Escape players, Francis here can't simply just open the door either for it seems to be jammed, will you have another way of getting the smart boy out and safely? Place yourself on the shoes of Francis then and finish by getting the boy out safely.
Smart Boy Escape is another new point and click house rescue escape game made by 8b Games.