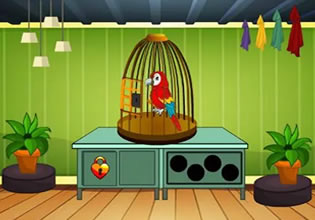 Scarlet Macaw Escape
Everyday, Dre releases his pet scarlet macaw to the forest so it can fly around and be a normal bird. But today there seems to be a hold-up though, for the key to the bird's cage is missing and he can't remember where else he placed it but in where he always puts it.
Escape players, Dre is doing his best now in finding this thing quickly for he also has other errands today and this is really holding him. Will you help him find it then so that he can release his bird?
Scarlet Macaw Escape is the newest point-and-click pet escape game created by 8B Games and Games 2 Mad.
Other games by -
Walkthrough video for Scarlet Macaw Escape