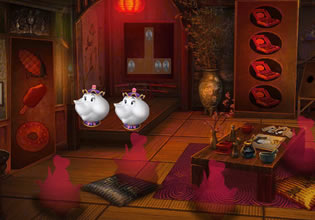 Charming Caterpillar Escape
Not all natives here in the village are humans, or pets and farm animals. For there was this one which was very different and it is actually a resident of the place long before when the village is still in its infancy. This native is a charming little caterpillar and this thing talks like a human! People knows him and whenever they meet him, they talk to him. But that day somebody needs to rescue him for something happened and he needs help now!
Escape players, the caterpillar just got trapped in a house there and somehow he got bigger than usual! That's why he wasn't able to escape where he is trapped. Okay, you were the one who found him and you need to get him out of there now. Will your skills and logic be enough for this rescue?
Charming Caterpillar Escape is another new point-and-click rescue escape game made by Games 4 King.
Other games by -
Walkthrough video for Charming Caterpillar Escape