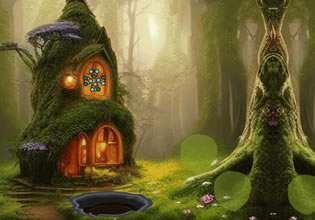 Save The Mystical Reindeer
This forest is enchanted and is highly protected by the forces of nature. No human can enter there, but for Brody however who is just a normal guy, he has special access to the place for he had given his services to the land many times for years. And so that day, he is needed once more, for something happened to a very important spirit there and all help is very much welcomed in this.
The mystical reindeer who is a protector of the place just got captured by some sort of unknown magic! And all of the fairies and sorcerers there have tried their best, but their efforts are not working. Maybe mortal help is needed here now for they don't have any of that. Escape players, you will now be in the shoes of Brody here, will you be able to help the mystical reindeer of the enchanted forest? For each time it is in trouble, this wilderness is also in such.
Save The Mystical Reindeer is a new point-and-click wilderness rescue escape game developed by Games 2 Rule.
Other games by -
Walkthrough video for Save The Mystical Reindeer