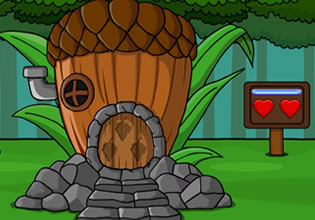 Rescue The Squirrel From Cage
Annika's squirrel here just got trapped in a cage. She began to up her alertness then for her squirrel is a messenger squirrel and someone might be prying with the messages that are being sent here. Good thing Annika found her squirrel, for if that's the case then this important missive it has could have been intercepted.
Annika needs to rescue her squirrel here and quickly for time could be of the essence on this. Escape players, want to help Annika here find something that can open the cage before somebody comes to take her squirrel?
Rescue The Squirrel From Cage is another new point-and-click animal rescue escape game made by Games 2 Jolly.
Other games by -
Walkthrough video for Rescue The Squirrel From Cage