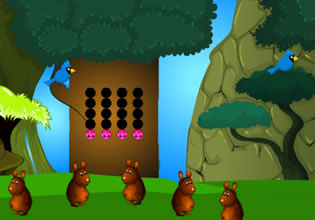 Rescue The small Girl
Esther was definitely shocked when she found a small girl in the cage in her home! That cage is normally used for bears by her husband and at the moment, he is not home. Why was this girl whom she knows was in their cage anyways? She better get her out of there for her parents might be worried sick.
Escape players, Esther needs help here now in finding this key to the cage for she doesn't know where her husband even puts it. Want to help then so that this little girl can be let out from that contraption? Maybe get her home then after.
Rescue The small Girl is a brand new point-and-click indoor rescue escape game from Games 2 Live.
Other games by -
Walkthrough video for Rescue The small Girl