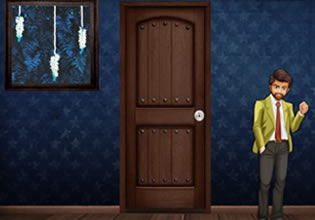 Easy Room Escape 90
Dianne finally escapes the house! That was definitely a handful for her, but at least she is out now. Now a new challenger is up and this time it is Dexter.
Dexter is now inside the escape house and he expected this to be easy for that's what the place is called. But he'll have another thing coming though, for the previous challengers have attested that it was otherwise. Escape players, it seems Dexter will be needing some help on this as well, will you be here for him then so he can escape the house more easily than Dianne?
Easy Room Escape 90 is the newest point-and-click indoor escape game from Amgel Escape. This game is a continuation of the previous one as its sequel, and is a part of the first game as the start of the series.
Other games by -
Walkthrough video for Easy Room Escape 90