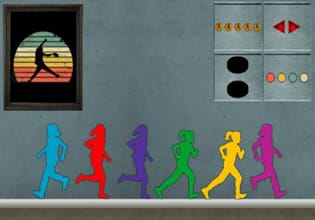 Receptionist Girl Escape
Receptionist Girl Escape is a brand new point and click indoor rescue escape game released by 8b Games for another daring rescue here at her place. Have Fun!
David's cousin works as a receptionist at the hotel and he just wonders how she does it, for she can be cranky and angry most of the time and she was even a front face of a luxurious hotel! Well she wears a mask everyday and that could be the key, David was just amazed on how she can keep that up though. That day however, he has to take his cousin to the hotel and because it was raining heavily that day, he must take her to where she is suppose to be before she gets late.
David finally arrived at his cousin's place and he is ready to take her now, but as he enters her home however, there was a problem there for her doors which was constantly locking her inside, it turned up again and now she needs help! David will absolutely help his cousin for right she can be angry and he doesn't want that happening, besides it can't be that hard in rescuing her. Escape players, care to join in on the rescue with David and see if you can get the receptionist girl who is his cousin who was trapped in her house? Good luck then everyone, enjoy!
Other games by -
Walkthrough video for Receptionist Girl Escape