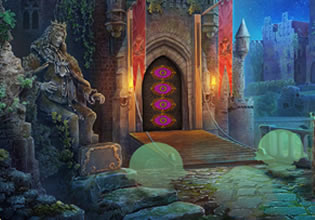 Pleasant Monkey Escape
There was this monkey in the village which was not very rambunctious like the other wild ones living in the forest near the place. Well that's because this one was not normal, for it was gifted and an intellectual! Nobody knows what happened to this one, but the people there like him though for not only he was lovely, he was also quite decent and respectful to the settlers where he now lives. That's why that day when an accident happened to him, one was up to quickly help him then.
The one who found him trapped in this house was Alexander and as a person who finds this said monkey good company, he'll definitely return the favor and help him. Escape players, imagine you are Alexander here, will you be able to free the village's monkey from where he is trapped?
Pleasant Monkey Escape is a new point-and-click house rescue escape game developed by Palani Games.
Other games by -
Walkthrough video for Pleasant Monkey Escape