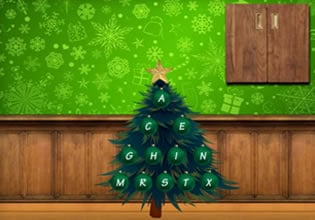 New Year Room Escape 4
Even though your help is present escape players, Christopher still hasn't escape the new year escape house here! But in some ways however he actually did, but the house somehow had a trick for when he thought he was finally out, there was actually more rooms to escape where he was! Well what else can he do now but to keep pushing through! What challenges was brought to Christopher here, or rather he brought  to himself, but nothing has changed though escape players, continue to help Christopher here so he can finally escape from this challenging house built near the end of the year.
Escape players, more rooms in this house are ready for you now once again, place yourself on Christopher's shoes here once again and be ready with what's ahead in this place. Continue in finding clues and make use of everything you can find in there so that Christopher can find his way out of there finally.
New Year Room Escape 4 is a brand new point and click indoor escape game from Amgel Escape. This game is a continuation of the previous one as its sequel, and is a part of the first game as the start of the series.
Other games by -
Walkthrough video for New Year Room Escape 4