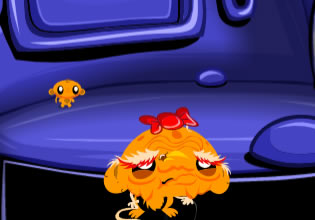 Monkey Go Happy – Stage 149
Last year has been a challenge for you. There's so many thing that happened and you are just happy that you went through it all. However, those challenges don't stop in there. The puzzles keep on coming and they are more difficult to solve. The good news is, there are clues that can help you to solve those. And because of that experiences that you got from the past year, you are now stronger and wiser. It's true that you are sad right now but you can assure that the happiness is on it's way. For you to get that happiness, you have to use your logic and solve all the puzzles that you will encounter along the way. There are objects that you can pick up and you can use those to complete this adventure.
Last year was a heck of an adventure but that adventure gets better and better. Monkey Go Happy – Stage 149 is another exciting room escape game from Pencil Kids. Happiness is the key so you have to do everything to get that. Play this brand new point n' click escape game and solve all the puzzles as fast as you can. Good luck and have fun!