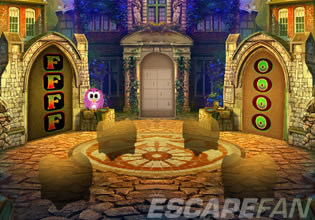 Jocose Monkey Escape
Victor can't really understand why the people in the town here are pretty scared with this monkey who was only joyful and actually funny. That day, they even made a move on it by trapping it inside a house there! Well, Victor can't be sure of that for he doesn't know what really happened, this could just be an accident, but for him it sure looks don't though.
Okay, Victor needs to get this monkey out from where it is trapped for whatever happened to it, it deserves help. Escape players, Victor needs a little assistance here for he doesn't know exactly how to open the door that is locking the creature in, would you like to help then for this monkey?
Jocose Monkey Escape is a brand new point-and-click rescue escape game from Games 4 King.
Other games by -
Walkthrough video for Jocose Monkey Escape