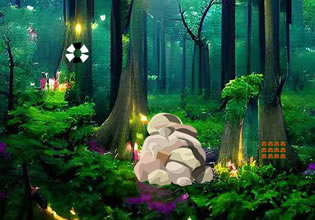 Help The Hedgehog
Gunther have already warned this careless hunter in the forest to lessen his activities for he is taking too much from the land and it's more than enough than he actually needs. Gunther doesn't want to bother anyone there but this has gone for too long now and the animals near his area are starting to dwindle in numbers.
Gunther was on his way to talk to this hunter one more time when he saw another one of his cages, it had something in it which he surely knows was another rare animal! Escape players, Gunther could not distinguish exactly what was inside the cage, but he thinks it could be a hedgehog or an echidna. Either which was it, it was still a rare animal in this place, so that's why he is going to pry open that cage and then free that creature. Will you help Gunther with this? Try not to destroy the cage though for he still has some respect to the guy's property at least.
Help The Hedgehog is the newest point-and-click animal rescue escape game created by WoW Escape.
Other games by -
Walkthrough video for Help The Hedgehog