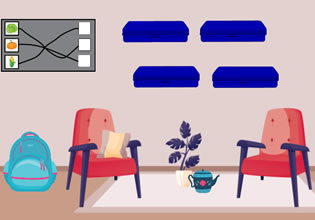 Help The Girl To Light The Grill Stove
Guests have confirmed to come over for the barbecue, so Sasha and her father did their best to arrange their garden so that everyone who will come can be accommodated. Sasha will now begin the grill so she can start processing the meats. But as she was going to do that though there was a problem, for she has nothing to start the fire with!
Sasha had a hard-time trying to find those things that can start the fire but she couldn't. Okay, her father is going to take over for that while she prepares the meat. Escape players, you will now be playing as Sasha's father here, will you be able to find the things around the house which are needed to fire-up the grill?
Help The Girl To Light The Grill Stove is the newest point-and-click item retrieval escape game from Games 2 Escape.
Other games by -
Walkthrough video for Help The Girl To Light The Grill Stove