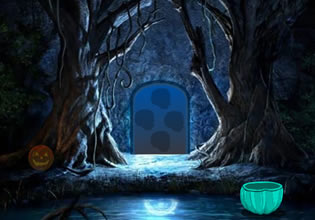 Girl Skeleton Rescue From Coffin
Randall will now do the most not-so easy task of his life here, and he will do it in the eve of Halloween for it's the only time that he can! His task is somewhat dark and adheres to necromancy, which is a not very honorable type of magic and is most definitely forbidden. But he must do this for he really doesn't have a choice.
Escape players, Randall needs to find this skeleton of a female which is animated! It is currently being held in a coffin somewhere in the dark woods and that place only opens during Halloween, hence why he should do this now. Will you help Randall here with his dark mission then so he can get this done as quickly as possible?
Girl Skeleton Rescue From Coffin is another new point-and-click UN-dead rescue escape game made by Games 2 Rule.
Other games by -
Walkthrough video for Girl Skeleton Rescue From Coffin