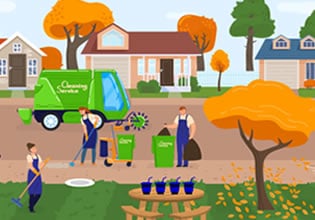 Get Coffee For Workers
The neighborhood is always clean, that's because the cleaners in the place are really diligent with their work and they do their tidying everyday. That encourages the residents to clean their houses too so that they'll look good as well as the street they are in. That day though as a resident as well, Libby is thinking maybe she can get the workers coffee or maybe some snacks too for their hard work, but at the moment she couldn't find any of those precious energy givers in her kitchen, she forgot to buy some so she'll have to look for a different source.
Libby is going to go out and buy coffee for herself as stock and together with that she'll get some for the workers too. Will you help her here and quickly before the workers moves to a different neighborhood and clean there? It can't be that hard now, for nowadays coffee can be found almost everywhere thanks to how people crave and demands it. Escape players, come and help on the search here and hopefully you'll be taking the path of less resistance for a quicker finish.
Get Coffee For Workers is the newest point and click item retrieval game created by Games 2 Escape.
Walkthrough video for Get Coffee For Workers
SIMILAR ESCAPE GAMES