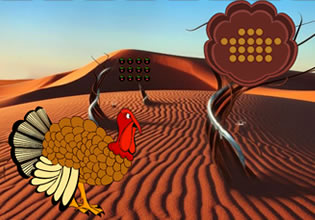 Find The Turkey Burger
There was this turkey living in this dry land and that's kind of weird, it is and this turkey too for its diet doesn't really consists of the norm like the usual turkey. That day, it was hungry and again needs something not conventional. As its owner Brian, he is going to need to bring this one something for the last time he didn't he had to try and find his turkey for it went missing for 3 days.
Escape players, Brian doesn't want that to happen again for it really wasted his time, he didn't want to lose his turkey too so will you just help him find something so he can feed his turkey?
Find The Turkey Burger is a new point-and-click item retrieval dry wilderness game developed by Big Escape Games.
Other games by -
Walkthrough video for Find The Turkey Burger