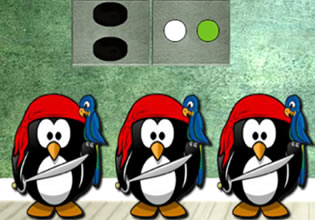 Find Pirate Photoframe
Your friend Gilligan finally found the old photo of his great great grandfather who was a real pirate! It was a hand-down from his parents of course, it got lost at some point but now he found it! You wanted to see this photo and that's why you went to his house. But as you arrived in the place however, you found Gilligan there trying to pry a door open.
You asked what was Gilligan up to and he told you then that the photo which he was suppose to show you got locked in this room. Gilligan got quite concerned then for he just found this photo, now he has a chance of probably losing it again. Escape players, of course you are going to help your friend here for he needs the help. Want to assist him then maybe find the key to this door?
Find Pirate Photoframe is another new point-and-click item retrieval indoor game made by 8B Games.
Other games by -
Walkthrough video for Find Pirate Photoframe