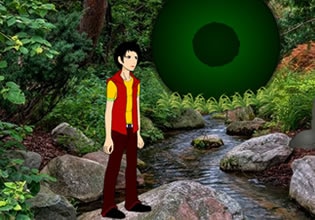 Find My Lorry
This forest here is mostly untouched by humans, except for the paths going around there, that's why Michael is really running around the said place for his big lorry truck is in there somewhere, that's because his drunk friend had drove it there! Michael is really going to get fired here if the company finds-out about this, that's why he needs to be quick and find this thing for he doesn't have much time right now.
Escape players, Michael is on the search for his multi-wheeler truck here now and it is absolutely hard to miss for it is a solid color of yellow, that would surely bring it out from the mostly green hues of this place. Hopefully he'll find it before this scheduled delivery of his is met. Will you help him then? Go ahead then for surely Michael have learned the lesson not to give the keys to this machine or any complicated contraption for this matter to his friends especially when they are out of sanity. Quickly now and be careful, for there is a chance to get lost in this place still.
Find My Lorry is a new wilderness retrieval escape game developed by Games 2 Rule.
Other games by -
Walkthrough video for Find My Lorry