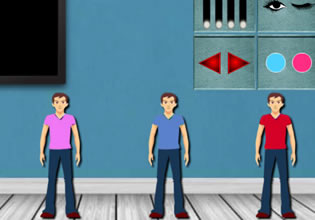 Find Jackenson
Jackenson is your loyal friend and a good one too, that's why you visit him all the time just to hang-out. That day, you went to his house again for you have something for him. But as you entered his home though, you realized something is happening and when you looked around, you found your friend Jackenson trapped inside a room there!
You laughed when you found-out about this and so did Jackenson for this was pretty silly. Well escape players, you still need to free Jackenson there for he need some help. Will you be able to find a key or something so that the door can be opened and your friend will be out?
Find Jackenson is a brand new point-and-click indoor rescue escape game from 8B Games.
Other games by -
Walkthrough video for Find Jackenson