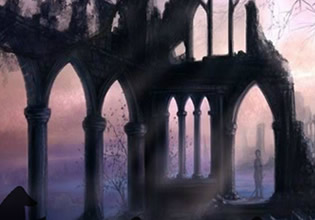 Escape From Gloomy Night Forest
The gloomy forest is a very unusual place and even then it had once been inhabited, there was a town deep within and it was even thriving. But somehow down to history something happened and it made the enchantments of the place even more enhanced! That was not a good thing for it disrupted the people's way of life there and after that they were all forced to leave, leaving everything permanent there behind. From then the place got worst for it is almost always gloomy there and foggy. As a person who loves possibilities though, Raymundo wanted to find that village somewhere in the forest and be the first to check it out after centuries of being abandoned, lucky for Raymundo for he will find it thanks to his skills of wilderness trekking, but unlucky for him though for he is going to experience something else there which was one of his nightmarish scenarios when hiking.
Raymundo found the village in shambles but from then the place got even darker suddenly! That distracted him from the old village and began to think of his welfare, he is being overpowered by dread here and now he needs to get out of there quick! Escape players, will you help Raymundo here escape from an eventual doom in the gloomy wilderness?
Escape From Gloomy Night Forest is the newest point and click wilderness escape game created by Big Escape Games.