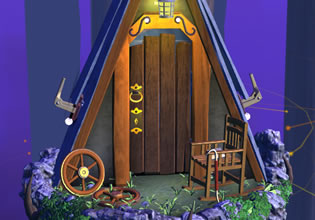 Doors: Paradox (Demo)
The paradox dimension is a place filled with doors which can bring one to all dimensions if they know which to select. As a sorcerer, Moldor have not figure-out the place yet, but he spends time there to figure things out and somehow he is getting some of it. That day though, he might have unleashed something and now he needs to close some doors there and open one that can bring him back home.
Escape players, this situation is getting more concerning for Moldor there and his power might not be enough to fix the problems, he needs to close all of the doors he opened and get out of there or he'll be doing more damage in the place than good. Will you help Moldor here with this situation then before things become out of his control?
Doors: Paradox is a demo version of a fantasy escape puzzle game developed by Big Loop Studios for Snap Break. The goal of each level is to search for objects to help you open portal doors.
Other games by -
Walkthrough video for Doors: Paradox (Demo)