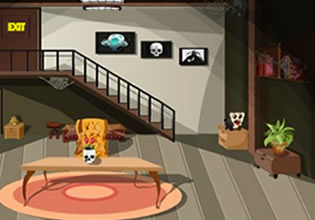 Dont Think To Enter
Duke needs to enter this creepy abandoned structure for he needs to destroy something there and it's really important. There is something sinister hidden in one of the rooms there and it should not fall to hands that doesn't know it, that's why Duke must take it up to himself to destroy this thing or all evil will be unleashed if he doesn't do it.
Escape players, Duke will now do this task in the eve of Halloween. It is bad enough that the building he will be entering is abandoned, but it is also said that the place is haunted! Will you join Duke here on this task then so he can get this done and get the heck out of there?
Dont Think To Enter is the newest point-and-click spooky item retrieval escape game created by 8B Games.
Other games by -
Walkthrough video for Dont Think To Enter