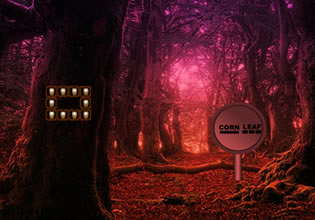 Dark Foggy Forest Escape
This land here is always foggy, but what's weird about this fog was it's violet to pink in color! It's always in those hues but nobody can explain why this was so. For the day, Ella was roaming around in that said place to collect herbs and vital spices, the forest is filled with them and Ella know exactly which area they are present. But as she arrived to the said area however, there weren't any of this type of shrub there which she needs, so she was forced to push further into the place just to find this shrub. Little did she know that decision would really give her some trouble unfortunately.
Escape players, Ella is going to need some help with the said situation for if it doesn't get fixed soon then it's going to get worst. Come and help Ella there then in the strange foggy forest.
Dark Foggy Forest Escape is another new point-and-click wilderness escape game made by WoW Escape.
Other games by -
Walkthrough video for Dark Foggy Forest Escape