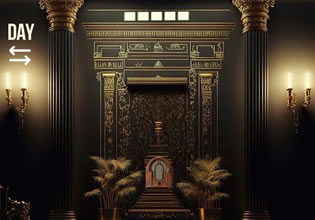 Dark Castle 2 Escape
Martin is still trapped in the castle and it's not that he wasn't trying to escape with all his might there, the place just keeps playing with him and that's when he confirmed that the castle has some enchantment or something. Martin is starting to feel calm now, but he still needs to find his way out for he feels like there is still some things coming to him from around the corner there.
Escape players, want to help Martin here once more so he can finally escape and be free from the result of his bad choice in entering this ancient place?
Dark Castle 2 Escape is a brand new point-and-click indoor escape game released by 365 Escape. This game is a continuation of the first one as its sequel.
Other games by -
Walkthrough video for Dark Castle 2 Escape