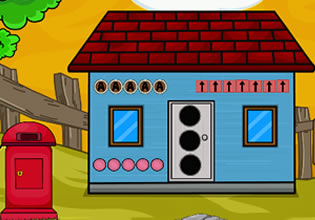 Dalmatian Doggie Escape
Larry is quite happy here today, for he finally has a new buddy after a long time living in the wilderness alone for a year. His new buddy here is a dog, to be specific it is a dalmatian. He is excited to introduce his new friend to his place, well that's if he can find the key to its cage first for he brought him to his home in it.
Escape players, Larry cannot find the key here and he needs help now, would you like to assist him then so that his new dalmatian can finally stretch and check his new home out?
Dalmatian Doggie Escape is another new point-and-click pet escape game made by Games 2 Jolly.
Other games by -
Walkthrough video for Dalmatian Doggie Escape