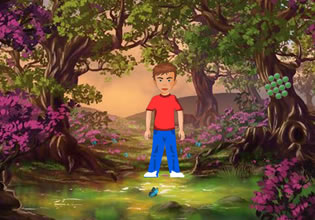 Way To Parachute Escape
Everyone is now on the move in the vast forest here, for they are currently participating in a contest. The first one to reach the hot-air balloon which is somewhere in the place and makes it fly is the winner. This definitely will not be easy, for there will be some tough terrain and various obstacles both natural and man-made there.
Escape players, you will be joining as Joey here who is now making some progress, but so as his rivals and that's why he needs some help here. Will you assist Joey so he can get to the balloon first? Get Joey through the challenging trail now!
Way To Parachute Escape is the newest point-and-click wilderness escape game created by Games 2 Rule.
Other games by -
Walkthrough video for Way To Parachute Escape