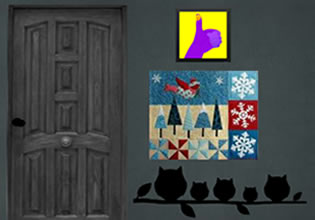 Cute Grandfather Escape 1
Willy have not visited his grandpa for a while now, so he will be going to his house that day to check on him and to see if he is doing well. It's really a good thing that he did, for when he enters the house which was unlocked when he arrived, he found his grandfather trapped in a room there and he had been for hours now!
Willy was both in relief and concern, for it is a good thing that it was only hours and not days, but concerning for his grandpa had been trapped for that span of time. Willy needs to get him out of there so he can see if he is truly okay. Escape players, will you be of help here in getting Willy's grandpa out from the room?
Cute Grandfather Escape 1 is the newest point-and-click indoor rescue escape game from 8B Games.
Other games by -
Walkthrough video for Cute Grandfather Escape 1