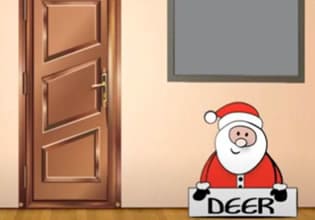 Christmas Jingle Bells Escape
Naomi went to her friend's house for she was asking for help about this Christmas decors of hers, she didn't care what the trouble is though, she'll still go to her friend's place for she also has something to talk about with her. Naomi arrives at the place and her friend was definitely not easy, she told Naomi that she was trying to get her Christmas bells in this room of hers which she could not open. She knows that Naomi has a little experience in prying doors so she called for her.
Okay, seems pretty easy. But Naomi decided first not to use her skills on the door, for her friend told her that the key was missing and maybe they can find that first for that move solves two problems at once. Naomi's friend agreed and so off they went in finding this key to the said door. Escape players, imagine you are now in the shoes of Naomi here, will you be able to find this key so that her friend can finally get her Christmas bells in that room?
Christmas Jingle Bells Escape is a brand new point and click item retrieval indoor escape game from 8b Games.
Other games by -
Walkthrough video for Christmas Jingle Bells Escape