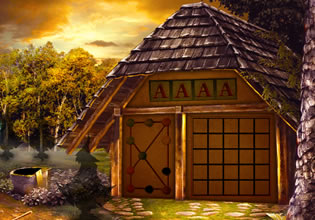 Chili Chef Escape
Monsters in different forms, inanimate objects which are now animated, and humans are now living in harmony in this one village! There are conflicts from time to time but it's amazing that they were able to work everything out there mostly despite of the nature of humans being curious and prying. One of the animated objects there was a chili chef, he is what exactly he is being called, a chili who can cook and he cooks very well. He was graceful too and as his friend, you know that for you come to his restaurant almost everyday and just watches how he moves. But even then when he was sleek and cool, something happened to him and that really confused you.
He got trapped in his own restaurant and that is very strange. But as a friend, you really need to help for he needs it and ask questions later. Escape players, you are in the situation now and the rescue for your chili friend must be done. Want to help him then so he can be freed and he can also start the day in his shop?
Chili Chef Escape is a brand new point-and-click rescue escape game released by Games 4 King.
Other games by -
Walkthrough video for Chili Chef Escape