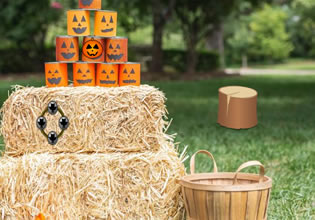 Candy Prince Escape
The land here is now filled with pumpkins, that's because it is Halloween and people are starting to decorate. But for Josh however, he is focusing on a different task and that is he is going to try and rescue this being which people who doesn't know about and will find very paranormal.
This being Josh will try to free is the candy prince, he is basically the prince of candy and rules candyland, a place not easily accessible to most people. At the moment, he just came to visit this area for he was curious of the enormous amounts of pumpkins that area there, but he got trapped in one of the temporary structures there and needs immediate help! Escape players, Josh will now begin his rescue, want to help him before somebody sees the candy prince?
Candy Prince Escape is a new point-and-click outdoors rescue escape game developed by WoW Escape.
Other games by -
Walkthrough video for Candy Prince Escape