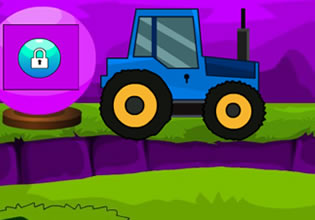 Brown Gate Escape
The brown gate is what's enclosing the area here which was mostly vegetation. Grace have no idea why did they place something like this here but she thought maybe there is something interesting hidden in this place somewhere. So she entered the place through the gate which was open and it was easy.
Grace did not find anything there that's interesting but she will return though just to sweep the place more thoroughly. But as she tried to get herself out of there though, something happened and now she ended-up trying to find the key to the gate! Grace has no answers for this, but the gate is now closed and locked. Somebody might have closed it without knowing she was still inside. Escape players, Grace now needs some help here to escape before this situation becomes extra serious. Want to help her then so she can safely get out?
Brown Gate Escape is a new point-and-click outdoors escape game developed by 8B Games and Games 2 Mad.
Other games by -
Walkthrough video for Brown Gate Escape