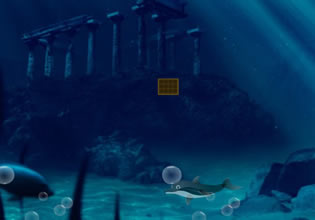 Underwater Ruins Diamond Escape
Alex just remembered that the underwater ruins they ventured into at least a couple of times, that there is treasure hidden there somewhere and there have been no reports of the thing to ever been found for it is really hidden in the place! And so, their adventure in the underwater ruins today have turned from a simple diving excursion, to a treasure hunt that instant!
Alex and friends were hoping to find this treasure, even if it is just for fun. That would mean they need to check some caves there and by doing that that, they need to be careful. Escape players, want to join Alex here together with his friends to search for this missing treasure under the tides?
Underwater Ruins Diamond Escape is a brand new point-and-click underwater item retrieval game released by WoW Escape.
Other games by -
Walkthrough video for Underwater Ruins Diamond Escape